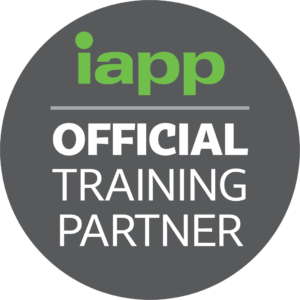 AI is a game changer – but so are the risks. Learn how to harness the opportunities of AI and minimise potential risks to ensure safety and trust in the use of AI systems.
As an Official Training Partner of the International Association of Privacy Professionals (IAPP), Simply Privacy is delighted to offer the globally recognised AI Governance Professional (AIGP) training and certification. AIGP explores how to develop, integrate and deploy responsible AI systems in line with emerging policy, laws and best practice.
Delivered online in bite-sized portions over four days, the training will provide you with the baseline knowledge and strategies needed to respond to the complex risks of AI and the constantly evolving landscape.
Our highly experienced AIGP facilitator, Frith Tweedie, is uniquely placed to deliver this training. Frith is a leading authority on AI governance and privacy who has been advising on AI governance and ethical issues since 2019. She  serves on the AI Governance Center Advisory Board and the Executive Council of the AI Forum NZ.
---
What is AIGP?
The training consists of 8 modules covering the following areas:
the foundations of AI systems, AI use cases and the AI development lifecycle
the core risks and harms of AI, responsible AI principles and the characteristics of trustworthy AI systems
the implementation of AI governance, risk management and AI projects and systems
understanding current and emerging laws, standards, frameworks and concerns applicable to AI
More detail about the concepts and topics that will be covered can be found here and in the AIGP Book of Knowledge.
Information about the training and certification programme can be found in the AIGP Candidate Handbook.
---
Why should I take the AIGP training?
The IAPP launched the AIGP certification to meet the growing global demand for AI governance professionals who understand how to implement strategies for minimising harmful outcomes, maintaining trust and complying with applicable laws and regulations.
Successful completion of the AIGP exam provides you with a globally-recognised certification that demonstrates to employers and others that you understand AI systems, risks and governance and can ensure safety and trust in the use of AI systems.
As more organisations use AI, the demand for AI governance professionals will only increase – making this a key certification to help you prepare for the future of work.
---
Who is AIGP for?
With generative AI tools now at everyone's fingertips, privacy professionals are finding their stills are increasingly in demand to navigate the emerging challenges of AI. But the AIGP training and certification is not just for Privacy Officers and other privacy professionals – it's also highly relevant for those who work in the following areas:
Data science and engineering
Legal, governance, risk and compliance
Data governance
AI project management
Those wishing to deepen their understanding of AI systems, risks and governance
---
How and when will Simply Privacy be offering the training?
Delivery – Online (live virtual classroom) course spread over 4 half days.
Having attended in-person training over two full days, we are confident online training spread over 4 half days will be a superior experience that enables better engagement and assimilation of the key concepts.
Next dates – 13, 15, 20 and 22 February 2024.  10am – 1:30pm NZT each day
Please keep an eye out for further dates or contact us at info@simplyprivacy.co.nz for more information on additional dates or to request tailored training for your organisation.
---
Who will provide the training?
Simply Privacy principal, Frith Tweedie, will provide the AIGP training, sharing a wealth of knowledge and experience on AI risk and governance:
Frith has designed and developed AI governance programmes for several local and multi-national companies. She also developed the Algorithmic Impact Assessment suite of materials for signatories to the Government's Algorithm Charter on behalf of Stats NZ.
Frith has extensive experience in working closely with cross-functional teams while advising on AI governance, including data scientists and AI teams, business leaders and privacy, legal and data governance professionals.
Frith serves on the global Advisory Board of the IAPP's

AI Governance Center

, the

Executive Council of the AI Forum NZ

and the NZ government's

Data Ethics Advisory Group

.
With over 20 years' experience as a privacy, technology and IP lawyer, Frith is able to clearly explain regulatory positions in plain English, including translating the complex copyright laws of other jurisdictions into a local context.
Frith recently attended the IAPP's AI Governance Global summit and completed the inaugural AIGP training in Boston, giving her the opportunity to learn first-hand from some of the world's leading AI governance practitioners. Frith's training will reference these international perspectives while also bringing them to life in a local context through a wide range of case studies, lived experience and relevant examples to help you situate the learning materials in real-life contexts that are relevant to you and your work.
---
What about the exam?
The AIGP exam is a three hour stand-alone assessment designed to determine professional competence and experience. It can be scheduled at a date and location to suit you.
It consists of 100 multiple-choice questions, with approximately 30% of the questions based around case studies presenting real-world challenges for AI model development and use. Information about how to prepare for IAPP exams can be found here. In general, the IAPP recommends training and studying for a minimum of 30 hours to prepare for the exam.
The IAPP's Artificial Intelligence Governance Professional Body of Knowledge is the foundational document for both the AIGP certification and training. It documents the information and skills that will be assessed in the AIGP certification exam. Exam candidates are also encouraged to diversify their approach to preparation using a variety of resources to be proficient in the seven domains.
---
How much does it cost? 
1. Full package – training, certification, IAPP membership
NZD $2850 + GST, including:
AIGP training
Comprehensive course notes/participant guide
A certificate of attendance
AIGP exam voucher and sample exam questions
One year's membership of IAPP (or a 12 month extension if you are already an IAPP member)
2. Training only package (no exam)
NZD $2,250 + GST, including:
AIGP training
Comprehensive course notes/participant guide
A certificate of attendance
One year's membership of IAPP (or a 12 month extension if you are already an IAPP member)
If you change your mind and decide subsequently that you want to sit the exam, this can be purchased separately via your IAPP membership account
Please note:

Bookings are final once paid for and confirmed.
If you are unable to attend a confirmed training session for any reason, we will endeavour to book you on a subsequent course at no additional cost.
Refunds will only be offered in the unlikely situation where circumstances outside our control require us to cancel a training course. Otherwise we will use all reasonable endeavours to re-schedule any such course to an alternative date.
I have more questions – who do I ask?
Please contact Frith Tweedie at frith@simplyprivacy.co.nz if you have any questions about the training or the certification, or if you want to discuss other training options (including the provision of tailored in-house training).